In the world of medical cannabis, creating the best medicines has become quite a competition, leading companies to create novel technologies to do so. This is the case with Cannabics Pharmaceuticals, which just won a patent through the European Patent Office, for its new cancer drug discovery technology. Of course, Cannabics is up to way more than that.
Medical cannabis has come a long way. From Cannabics Pharmaceuticals and its new-age cannabis cancer treatments, to delta-8 THC – an alternative to delta-9, which won't cause anxiety, and leaves users with a clear-headed high, and slightly less psychoactive effect. New cannabis technology means new and improved products for consumers, and that's good for you. If you want to try what today's world of cannabis technology has to offer, check out our array of Delta-8 THC deals, and take advantage of today's best advancements in cannabis products.
What is Cannabics Pharmaceuticals?
Cannabics Pharmaceuticals is a publicly traded pharmaceutical company that specializes in cannabis treatments for cancer. The company is based out of the US, with its research & development team in Rehovot, Israel. In Israel, Cannabics Pharmaceuticals has licensing through the Ministry of Health to perform research on cannabis medications for use with cancer specifically.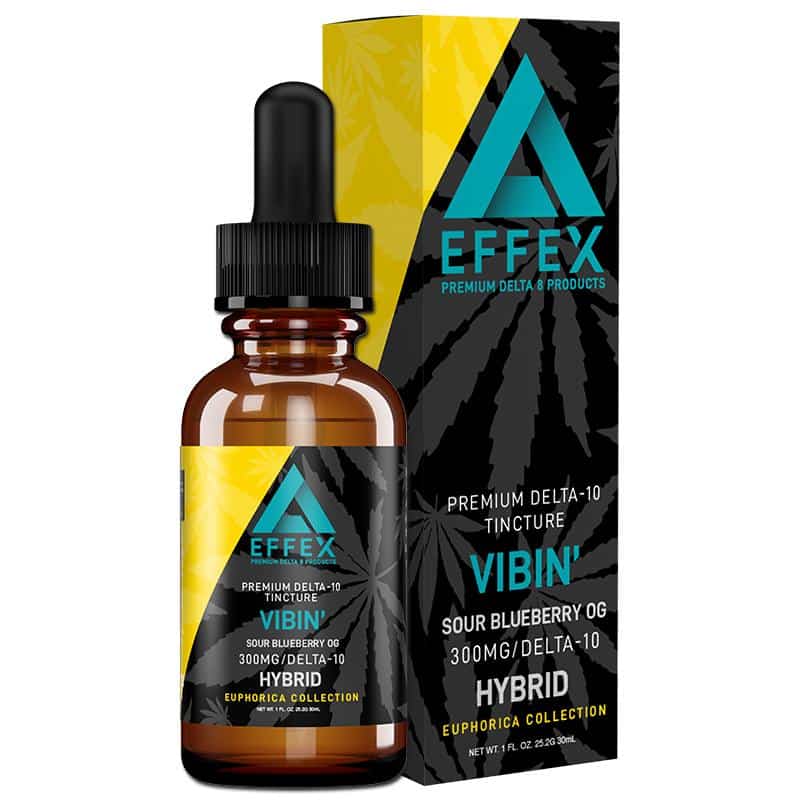 The company was formed in 2012 in Bethesda, Maryland. It is publicly traded under (CNBX: OTCQB). As a small pharma company it only has 11-50 employees according to its LinkedIn page. In October of 2020, Cannabics Pharmaceuticals received an 'Intention to Grant a European Patent', from the European Patent Office (EPO), for a patent related to cancer-screening medication development.
Patent approval
It was announced on May 25th, that Cannabics Pharmaceuticals had been granted a patent for its drug discovery technology that works on a personalized level for patients. The patent is entitled, System and Method for High Throughput Screening of Cancer Cells. According to Cannabics Pharmaceutical's co-founder and CTO Eyal Ballan:
"We have invested heavily in developing this unique technology and personalized based drug discovery platform which allows us to screen and identify specific analytes that are most effective on specific cancer cells. An important aspect of our technology is that it can be applied for development of both personalized and conventional medicines, which certainly opens up a variety of interesting avenues to explore going forward in the field of tailored and personalized medicine."
President and COO of the company, Gabriel Yariv also gave his two cents, "The granting of this patent by the European Patent Office validates the uniqueness of our core technology as well as of our innovative approach to drug discovery. Data obtained from our high throughput screening technology for personalized medicine allows us to elucidate and identify specific compounds that are most effective as anti-cancer agents."
He went on to point out, "This process has already helped the company produce several promising cancer treatment drug candidates, which are now at various stages of the regulatory pathway."
Was this the first patent of its kind?
In actuality, this is not the first time such a patent has been granted to this company. Apart from the European Union, which granted this most recent patent, the company also holds patents under the exact same name in both Israel and South Africa. Yet more patents with the same name are currently under review in a host of other places, including the US, Canada, and Mexico. Earlier this month, the company received a 'notice of allowance' for its patent in Mexico, via Mexico's Patent and Trademark Office. Mexico's decision came following the EPO's notice to the company of an 'Intention to Grant a European Patent.'
Said Ballan at the news, "This patent application is a great example of Cannabics' innovative and novel approach to the drug discovery process in our field. The patent was already granted in Israel and in South Africa, and we have been notified of intention to grant in Europe and now also in Mexico. This opens many interesting opportunities for the company in these markets, which we intend to develop and grow."
What else is Cannabics up to?
Cannabics Pharmaceuticals has several projects underway, and another interesting one is the announcement of a research program to develop antitumor targeting applications for melanoma cancer patients. This announcement came subsequent to research done in the company's Israeli facility, that has shown a positive outlook for treating melanoma diseases. Explained company president Yariv:
"The company has unique expertise and experience allowing it to develop new antitumor formulas from our built-to-spec in-house drug discovery platform… This method of evaluation organically points towards the path of developing a new drug candidate for the treatment of melanoma."
This announcement itself came on the heels of another one by the company. On March 17th, 2021, the company announced the release of study results for in-vivo trials into the effectiveness of RCC-33, a drug developed by the company to treat colorectal cancer. The study was done in mice, and showed a 35% extended survival rate. This goes along with previous trial results which showed the drug to produce a 33% reduction in tumor size. The company intends to meet with the US FDA soon, and to start new trials by 2022.
The company also has yet another patent application waiting for review. On May 11th, 2021, the company filed a separate patent under the Patent Cooperation Treaty (PCT). Cannabics Pharmaceuticals' patent application is for exclusive cancer treatment preparations, that cover several different types of cancer. This patent is based on clinical trials involving in-vivo experiments on mice, as well as in-vitro trials that were conducted in the Israeli facilities.
Gabriel Yariv explained the move: "After a rigorous process of screening, testing and analyzing a variety of unique molecular compounds, and their effect on human biopsies and cancer cell lines, we have identified specific formulations that stand out in terms of their performance. These formulations are detailed in the current PCT application, and we plan to turn them into new drug candidates for specific cancer treatments in the near future."
Cannabics goes psychedelic
Cannabics Pharmaceuticals has yet another interesting venture at the moment. This one isn't related to cannabis medicine, but rather, psychedelic medicine. On April 20th, 2021, the company announced a new research effort focused on magic mushroom psychedelic components psylocibin and psilocin. In order to do this, the company had to gain approval from the Israeli Ministry of Health to do this research in Israel.
Said Ballad about this venture: "We see the growing interest in psychedelic-based drug development, and we understand the potential of psychedelic-based medicine… Accordingly, we have been working on the development of specific Psylocibin and Psilocin IP for various medical conditions and indications, and we are in the process of forming collaborations with leading research institutions as part of this new research program."
In terms of how the company sees this departure from cannabis-based medicines, Ballad continued, "Our objective is to buildout this activity as a separate business unit which may eventually become a new subsidiary."
Why is this so important?
Why is the study into cancer treatments so important? Because cancer is such a massive issue throughout the world, and current treatment options are about as dangerous as the cancer itself. According to cancer.gov, the estimated number of new cancer cases in the US for 2020, was 1,806,590 – and this number only counts for actually diagnosed illnesses. It was estimated that in the same year, 606,520 would die of the disease. In terms of children 0-19 years of age, approximately 16,850 were expected to be diagnosed in 2020, with approximately 1,730 deaths.
The most common cancers according to estimations for 2020, are: breast cancer, lung and bronchus cancer, prostate cancer, colon and rectum cancer, melanoma, bladder cancer, non-Hodgkin lymphoma, kidney and renal pelvis cancer, endometrial cancer, leukemia, pancreatic cancer, thyroid cancer, and liver cancer. These are listed in descending order of prevalence.
In 2020, 43% of all cancer diagnoses in men were related to prostate, lung, and colorectal cancers. In women, the top three cancers were breast, lung, and colorectal, accounting for 50% of new diagnoses in 2020. According to data taken from 2015-2017, approximately 39.5% of the US population will be diagnosed with cancer at some point in life.
When looking at the whole world, according to the Global Cancer Statistics 2020: GLOBOCAN Estimates of Incidence and Mortality Worldwide for 36 Cancers in 185 Countries, published in February 2021, the global cancer death toll was just under 10 million, though this number excludes nonmelanoma skin cancer. It puts the new approximation for new cancer cases worldwide for 2020 at 19.3 million, also excluding nonmelanoma skin cancer. Lung cancer was stated as the leading cause of cancer deaths, with 1.8 million deaths (18%), and breast cancer has now surpassed lung cancer in new diagnoses, accounting for about 2.3 million new cases (11.7%).
Danger of cancer treatments
One of the things cannabis is constantly cited for, is providing a safe alternative medicine to medical fields that are immersed with bad options. Take opiates as a pain medication, for example. In 2019, opiates were responsible for almost 50,000 deaths in the US, with approximately 21-29% of those being prescribed opiates, misusing them. And these are just the substantiated numbers. The non-addictive cannabis quite obviously creates a better, safer option.
This could well be the case for cancer too. Chemotherapy and radiation are two of the most-used cancer treatments, but they can be about as dangerous as the cancer they treat, often causing new cancers to be formed, death, or simply a worsening of quality of life. This study highlights the latter case, with the quality of life investigated for patients receiving chemotherapy. The study showed no improvement in quality of life for moderate or poor-performing patients. It actively worsened quality of life for those with good performance on medications.
In 2008, a report by the National Confidential Enquiry into Patient Outcome and Death, showed that chemotherapy caused or quickened death in 27% of cases. Plenty of research shows that chemotherapy most certainly can cause other forms of cancer, and plenty more shows how it can lead to death…which kind of makes it about the worst possible treatment for cancer.
Radiation therapy isn't much better, with even cancer.gov – a government organization that specifically pushes cancer treatments, admitting that "Radiation not only kills or slows the growth of cancer cells, it can also affect nearby healthy cells. Damage to healthy cells can cause side effects." If you scroll down on the page, the organization lists the damage that can be done to different parts of the body. I found it particularly interesting when things like 'skin changes' or 'urinary and bladder changes' are mentioned – sounding almost innocuous, while actually denoting a host of detrimental things that can go wrong in such areas. Cancer.org makes the clear statement that radiation therapy, much like chemo, is also responsible for creating new cancers in a patient.
Conclusion
The fight against cancer is an ongoing one, which leaves a trail of ashes in its wake. How many of the deaths can be avoided, or cases not made worse by dangerous medications, remains to be seen. A company like Cannabics Pharmaceuticals is doing its best to find ways around the old cancer treatment methods, to offer something better and safer. It could be that in the future, things like chemotherapy and radiation (and all the damage they cause) will be in the past, and new cannabis treatments will be the preeminent way of treating cancer.
Hey there! Welcome to CBDtesters.co, your best location for the most up-to-date cannabis-related news from around the globe. Give us a read-thru regularly to stay on top of the exciting world of legal cannabis, and sign up to receive our newsletter, so you never miss a thing.
Resources
Israeli Cannabis Researchers Have Skin Cancer Treatment in the Works
Florida Bill Aims to Legalize Medical Magic Mushrooms Israeli Cannabis Researchers Have Skin Cancer Treatment in the Works
Cervical Cancer Patient Completely Cured Thanks To Cannabis Oil 8-Month-Old Cancer Sufferer Cured With Cannabis Oil
Innovations in Cannabis Research – Interviews With Industry Professionals The Delta 8 Weekly Newsletter (All you need to know about Delta 8 thc), the Best Delta 8 THC Deals and the Best Delta-10 THC deals
Is cannabis a cure for cancer?
The Medical Cannabis weekly newsletter has the answer!
Disclaimer: Hi, I'm a researcher and writer. I'm not a doctor, lawyer, or businessperson. All information in my articles is sourced and referenced, and all opinions stated are mine. I am not giving anyone advise, and though I am more than happy to discuss topics, should someone have a further question or concern, they should seek guidance from a relevant professional.