We're at in interesting point in our society where, not only is cannabis becoming further integrated in our daily lives, but as a society, we're leaning more towards natural remedies, DIY solutions, and overall freedom and independence. In that vein, it makes sense that consumers are trying to figure out the best ways to grow their own cannabis, as well as manufacture products in the comfort of their own homes.
Just like food and most other consumable products, the healthiest way to do pretty much anything these days is to do it yourself. And with all the health benefits achievable through using cannabis, it's almost a travesty to use low-end products that are tainted with heavy metals, absorbing toxins through crappy packaging and vape carts, and filling your body with carcinogens. And above all, DIY cannabis isn't rocket science, but in many cases a simple process that will allow you to make your own medicine…
With the rise of DIY technologies, you can make most of your favorite cannabis products in the comfort of your own home. In today's market, you can buy supplies to grow the flowers yourself, extract the compounds, and make a variety of high-quality and very pure products, without worrying about any possible mystery ingredients that could be harmful to your health.
Growing your own flower and making cannabis products at home has never been easier… but it's still sometimes fun (and much easier) to buy product that you already know are reliable. To learn more about cannabis, and for exclusive deals on flowers and other products, make sure to subscribe to The CBD Flowers Weekly Newsletter. If you want to get the latest deals on Delta 8 THC, please subscribe to the Delta 8 weekly.
---
Extract at home
Until recently, consumers who wanted to make their own extracts and concentrates were reduced to using various types of kitchenware and flammable solvents. Although effective, these methods are dangerous and lead to many housefires, explosions, and other deadly outcomes.
Some people might find it reckless, but what it really showed the world is that there was a serious demand for these types of products, but no safe and efficient way for the average consumer to make it themselves. "There was definitely an incredible amount of interest from the market," says Troy Ivan, CEO of Colorado-based ExtractCraft. "Consumers were happily paying $350 down for a product which had a 4-month wait with a company which had never existed," Ivan continued.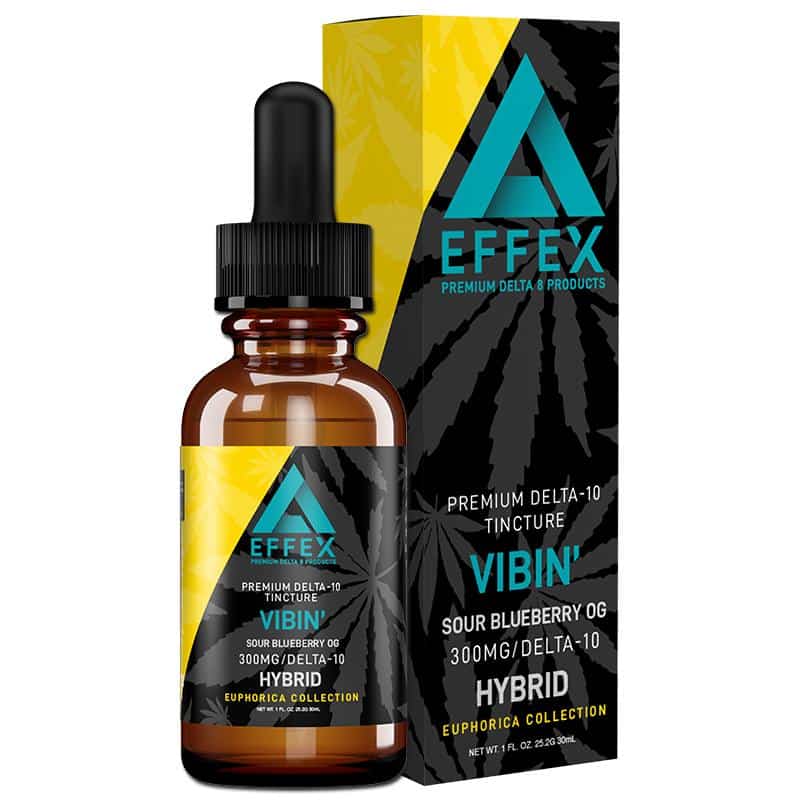 The product Ivan is referring to is the Source Turbo, a home appliance that's perfect for creating any type of botanical extract at home with plants like cannabis, various herbs and flowers, and citrus rinds. Products like Ivan's and others on the market offer consumers a way to make their own extracts for only a minor investment, and peace of mind goes a long way when blowing up your house is at stake.
Ivan also mentioned that his company does more than just offer a product for sale. He added that, "We invest an immense amount of time and effort into customer service and education. There is so much misinformation and bad information regarding culinary and extraction arts, misleading people who are trying to make medicine at home." He believes the key to home users making their own products successfully, is a trustworthy product from a company that educates.
DIY cannabis – Blend oils with ease
Another interesting product on the market, and one that seems to go hand-in-hand with the aforementioned item, is an appliance that gives consumers the ability to blend different types of plant extracts and create their own custom herbal blends, using whatever extracts, oils, and other ingredients they choose.
This means cannabis users can make nearly any product DIY at home, from vape cartridges, to topicals, to culinary oils for edibles, and more – the opportunities are virtually limitless. It's the way of the future, and one particular company and product comes to mind, the Oblend made by Altopa.
Similar to a Keurig or Coco-Cola Freestyle machine, the Oblend is an innovative platform that uses 23 different cartridges allowing for ultimate customization of the final product. Using a smartphone app, the consumer can select their base cannabinoid or a blend of a few different ones such as cannabidiol (CBD), cannabinol (CBN), or tetrahydrocannabinol (THC), plus various herbs like turmeric or Echinacea, as well as terpenes including limonene, linalool, or pinene.
Although Altopa as decided to pivot their attention from the B2C to the B2B sector, there is a market for this type of machine and more cannabis companies will be making these products that cater to the growing number of DIY clientele.
Make your own vape carts
If you live in a place like California or Michigan, where unregulated dispensaries with questionable products are a dime a dozen, the only vape carts you can really be sure of are the ones you make yourself. Making your own vape carts allows consumers to create extract from the strain of their choosing, without dealing with pesticides and heavy metals that accumulate when using cheap leftover biomass for extraction.
Not only that, but when making vape carts at home, the consumers will also be able to choose what brand of vape carts to use, picking ones that won't have toxins seeping into your vape liquid.
All you need is some good flower and/or kief, and a rosin press which you can find at many online retailers for only a few hundred dollars. You can do it the old-fashioned way using some wax paper and a hair straightener, and some would argue that this method gives you more potent extract, but it's much more time consuming and I think the difference in quality is probably negligible. (Check back next week for our full guide on making your own cannabis vape carts)
Regardless, DIY cannabis vape carts are a safe and cost-efficient way to have vape liquid from favorite cannabis strain, with no residual toxins, leaving you with a stronger and tastier product than what you will find on most store shelves.
Automated growing set ups
We've covered a short list of DIY products and at the heart of all of them was good quality cannabis. If you have the money to buy a bunch of top-shelf weed to turn into extracts and other products, then more power to you. However, most people are looking for options that won't break the bank, and growing your own flower is the best way to save a few bucks while having complete control over what you will be consuming.
Luckily for us, technology has reached the home growing sector as well. Most states that have recreational or medical cannabis laws on the books also allow residents to grow a certain number of plants for personal use, but a lot of people don't have the knowledge or the time to do so. Enter the automated grow set up, available for people to grow weed with a set-it and forget-it approach; very suitable for the modern, fast-paced lifestyle.
Companies like GroBox and Green Goddess Supply, offer consumers a discreet, furniture-inspired box that resembles a small file cabinet or armoire. These user-friendly systems yield roughly one quarter-pound in a 60 day auto-flowering harvest cycle.
Using an app on your phone, you can watch and monitor the progress of your plants with minimal effort on your part. All you need to do is add water when needed, and the rest is controlled by the software. This covers every aspect of the growing process including humidity, temperature, PH, lighting schedule, and so on.
DIY cannabis – Final thoughts
While this article just grazes the surface of how far we've come in the world of DIY cannabis technologies, it should give you a solid idea of what you can really do, at home, by yourself. All you need is a little bit of time and the right equipment and you can make your very one, completely customized cannabis products without ever leaving the house.
What are your favorite DIY cannabis products? We'd love to hear what you think, drop us a line in the comment section below and don't forget to subscribe to the CBD Flowers Weekly Newsletter for more articles and exclusive deals on flowers and other products!