Although the connection between food and health is quite complex and significant, the medical community and mainstream media still places very little emphasis on the importance of a natural diet. Roughly 160 million people in the US suffer from hypertension, heart disease, and/or diabetes, and most primary care physicians would rather just prescribe a cocktail of pharmaceutical drugs (many of which carry their own risk of dangerous side effects) when the answer to their health problems could be as simple as changing what they eat.
Enter the world of plant-based diets. Every year, a growing number of people are cutting out meat, excess sugar, sodium, and products with preservatives and artificial ingredients in exchange for better health and longevity. Some people are becoming vegetarian, some vegan, some full-time, some part-time, but regardless, the interest in these types of diets is on the rise.
A vegan diet is comprised of only plant-based foods. People who choose to follow this diet avoid all animal products including meat, dairy, eggs, and sometimes even honey. Some people go vegan for health reasons, while others make it a lifestyle choice. Many vegans choose this way of life citing animal welfare, environmental benefits, and sustainability.
A large number of vegans also avoid cosmetics, clothing, and other products that contain both animal DNA as well as artificial ingredients. The urge to go all-natural can spill over into many other areas of life, especially medicinal practices. In addition to changing diets, many health-conscious individuals are looking at natural alternatives to pharmaceutical drugs as well. Note that most western medications DO contain animal products, or at the very least, extensive testing on animals was conducted in order to get that product on the market.
Research suggests that the number of cannabis users who are vegan is significantly higher than vegans in the general population, indicating that pot users are among the growing number of people seeking healthier options in all areas of life.
Food is the best, and there are a million interesting edibles on the market for cannabis! Whether you like your cannabis edibles sweet, or salty, (or vegan), there's something for everyone. Some are higher in CBD, some in THC, and some are made with delta-8 THC, the alternate form of THC on the market, which produces slightly less psychoactive effect, and a more energetic, clear-headed high. No matter how you like to consume cannabis, there are plenty of options, so make sure to subscribe to The CBD Flowers Weekly Newsletter, your source for all the most up-to-date cannabis information, as well as access to exclusive deals on flowers and other products.
---
The Rise of Veganism
Numerous studies and surveys report that around 3% of the people in the United States are fully vegan, and an additional 5% are vegetarian. Worldwide, an estimated 79 million people are following plant-based diets. Because plant-based diets are rich in nutrients, and low in saturated fats and preservatives, they are ideal for preventing many diet-related, preventable chronic diseases.
Data from numerous other sources indicates that this rise has been particularly large over the last couple years, especially following the COVID-19 pandemic. In May, a report from the Plant-Based Foods Association found that sales of vegan and vegetarian foods increased by 90% overall during the pandemic, and specifically, plant-based meat products saw a 148% rise. Another report from HappyCow, an online resource for vegans, found that during the pandemic, more vegan and vegetarian restaurants opened than closed. It's one of the few industries that thrive while many others shuttered.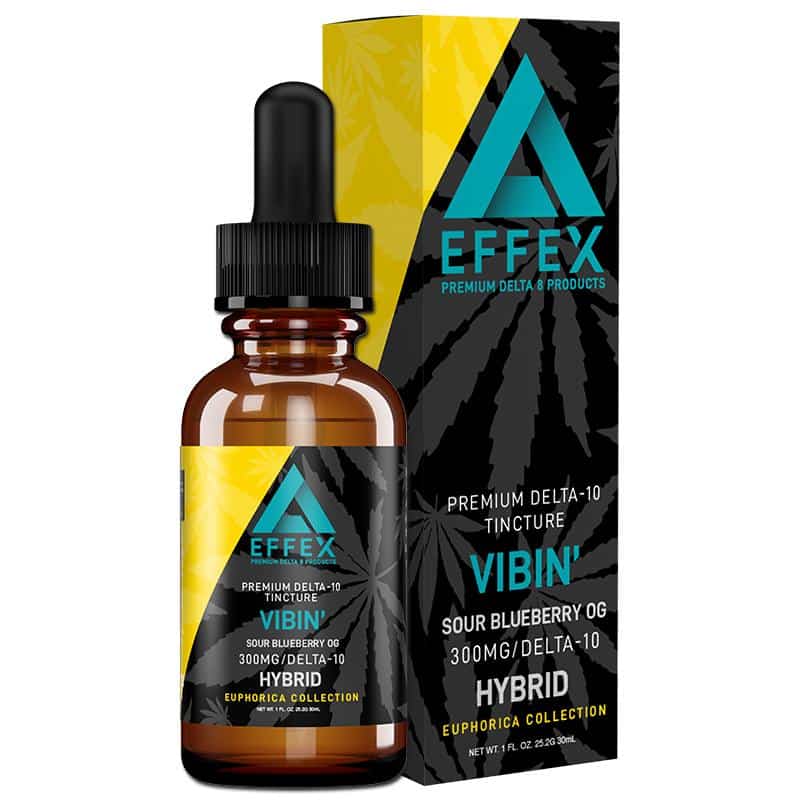 Although the root causes of the shift are related to health and environmental concerns, it seems that social media is playing a substantial role in fueling the flame of curiosity. A number of popular celebrities have been following a vegan diet for years including Billie Eilish, Woody Harrelson, Zac Efron, Natalie Portman, and Miley Cyrus, just to name a few. On Instagram, #vegan has more than 90 million posts and the vegan groups on Facebook have hundreds of thousands of followers.
Giles Quick, director at market researcher Kantar Worldpanel, said: "The vegan market has changed fundamentally in the last six or seven years – it's now for everyone. "Social media has brought it to the forefront of customer's minds, and the mainstream. It's not seen any more as a choice for life, but as a choice for one meal, one moment, for one or two days a week." Flexitarianism, part-time vegetarianism or veganism, is becoming increasingly popular.
Grocery store chains and fast food restaurants around the world are starting to take notice. In the US, a popular brand of easy frozen products that are completely plant-based, Morningstar Farms, makes a variety of plant-based burger patties, "chicken" patties, meatless meatballs, and more. And a range of fast-food companies, including McDonalds, Burger King, KFC, and Carl's Jr. are providing vegan/vegetarian options to their customers.
Benefits of a Plant-Based Diet
The Centers for Disease Control (CDC) states that roughly 40 percent of annual deaths are preventable, and a leading cause of what's driving the high number of deaths is a poor diet. Nutritional diseases include some obvious deficiencies or excesses (ie vitamin deficiency and excess of saturated fats), obesity, and eating disorders, as well as chronic diseases such as type 2 diabetes, cancer, cardiovascular disease, and hypertension. There are also a number of other disorders, like allergies, that aren't necessarily caused by food, but do respond to dietary treatments.
According to a survey of more than 1,000 adults, almost 50% of people who expressed interest in going plant-based, were doing so for health-related reasons. Weight management was high on the list, as well as the need for more energy, reducing mucus, and improved sleep, all of which can benefit from a healthier diet.
Vegans and vegetarians also typically consume less calories than people on a standard Western diet, meaning they have a lower body mass index and are less likely to become overweight or obese. In the United States, roughly 72% of adults 18 and older are overweight, and 41% are obese. Additionally, almost 20% of children ages 2-17 are overweight or obese. Obesity doubles a person's mortality risk, and a significant contributor to numerous chronic health conditions.
A large scale study completed in 2019 found that consuming less animal products and bumping up your vegetable intake was directly linked to a reduced risk of heart disease and death. According to the American Heart Association (AHA), saturated fats raise cholesterol which greatly increases a person's risk of heart attack, stroke, and other heart-related diseases. Meat, cheese, and butter are leading sources of saturated fat in our diets. Plant-based foods are also a leading source of dietary fiber, another factor that contributes to better heart health.
Eating plant-based has also been credited for lowering a person's risk of cancer by around 15 percent. There are a couple reasons for this. First, a lot of the meat we consume is carcinogenic itself, like deli meat and a large portion of red meat. Second, plants are high in fiber, vitamins, and other beneficial phytochemicals that are known to protect against cancers. The International Agency for Research on Cancer claims that meat-heavy diets have primarily been linked to colorectal, prostate, and pancreatic cancers.
And finally, one of the largest studies on vegan diets found that eating plant-based can greatly reduce the risk of type 2 diabetes, a chronic disease that effects how the body regulates sugar and which can lead to severe complications if left untreated. Unlike type 1 diabetes, type 2 is preventable and treatable, despite the fact that nearly 32 million Americans suffer from this disease.
Veganism and Cannabis
Although research in this area is sorely lacking, the bit of data we do have shows that more cannabis users are following a plant-based diet than the general population. A study conducted by industry research firm, Brightfield group, in California, the world's largest cannabis market, found that both vegans and vegetarians are more likely to be frequent cannabis users.
Roughly 3 percent of American adults identify as vegan, whereas 6 percent of cannabis users are vegan and 8 percent are vegetarian. This implies that cannabis users are growing increasingly aware of, and concerned about, what they consume and how it impacts their health and the environment.
This applies to food, hygiene products, and medicine – which includes cannabis quality. Market data found that 40 percent U.S. cannabis users (both medical and recreational) would pay more for organic flower strains and other products. Companies that grow organically, provide certificates of analysis and/or safety testing, and provide gluten-free, non-GMO, all-natural options are dominating the industry.
Vegan Cannabis Butter, Cooking Oil, and Cannamilk
Before we get to the actual recipes, we need to start with the basics. All of the recipes I am providing you here contain either cannabutter, cannabis cooking oil, or cannamilk. Of course, for this article, we will be doing vegan versions of our favorite cannabis infusions.
Cannamilk
Ingredients
7-10 grams of cannabis flowers
2 cups of plant-based milk (soy, almond, coconut, cashew, or whatever your preference is)
Tools
Baking sheet
Parchment paper
Weed grinder
Large saucepan
Whisk
Fine mesh strainer
Jug with lid
Cooking thermometer
Directions
Preheat the oven to 220°F.
Grind up the cannabis buds using a weed grinder or scissors. You want the pieces to be small and equal sized for proper decarboxylation.
Line a baking sheet or pan with parchment paper scatter your ground cannabis in a single layer.
Bake for 20-25 minutes to decarb (to learn more about the importance of decarboxylation, click here).
Toss the cooked cannabis flower in a large saucepan, add the vegan milk and whisk everything together. Cook until temperature reaches 220°F.
Adjust your heat source accordingly to maintain temperature (this is VERY important), continue stirring occasionally for 45 minutes.
After 45 minutes, remove the saucepan from the burner and allow the infusion to cool.
Once cooled, put your fine mesh strainer over the jug, and use it to strain the cannamilk. Most of the plant matter should get filtered out during this process. You can run it through the mesh a second or even third time if needed.
Put the lid on the jug and make sure it's properly sealed, and store your cannamilk in the fridge for up to 2 weeks.
Cannabis cooking oil
Ingredients
7 grams cannabis decarbed
1 lb. cooking oil such as coconut, olive, avocado, canola
Tools
Fine mesh strainer
Cheesecloth
Large saucepan
Large bowl
Directions
To decarb flower, read above
In a medium saucepan, heat the oil over low heat until thoroughly warmed.
Add the decarbed cannabis to the oil. Stir to mix.
Continue to cook over low heat for 3 hours. Stir occasionally. Do not allow the oil to get too hot, it should not boil or simmer.
Line a fine mesh strainer with cheesecloth and place it over a large, heat-safe boil. Carefully pour the oil through the cheesecloth, allowing any excess oil to strain through.
Allow the oil to cool completely before transferring to an airtight container for storage.
Cannabutter
Ingredients
3 1/2 grams decarboxylated cannabis flower
2 cups vegan butter
Tools
2 Mason jars
Large pot
Cheesecloth
Directions
To decarb flower, see above
Place the cannabis in a mason jar and add vegan butter, leave at least 1-inch of room at the top. Tightly close the lid and place the jar in a large pot. Fill with water, ensuring the water level does not exceed the top of the jar and lid (the water level only needs to be above the butter level). Heat on high until simmering, then drop thes heat to a low simmer for 3-4 hours.
Carefully remove the jar from the water and let cool enough to handle. Strain the mixture through cheesecloth into the second mason jar. Let cool completely and store in the refrigerator.
Breakfast, Lunch, Dinner, and Dessert
Now then, it's time to share with you a few of my all-time favorite vegan recipes that I've collected over the years. Whether cannabis infused or not, these vegan recipes are incredible, and you have options for breakfast, lunch, dinner, and even dessert. All of these recipes are 100% plant based and use only natural, healthy ingredients.
Vegan cannabis chia seed pudding
Ingredients
1 cup of vegan cannamilk
1 cup of unsweetened plant-based milke (almond, soy, coconut milk, or similar)
½ cup of chia seeds
1-2 tablespoons of maple syrup (to taste)
2 tablespoons of vanilla extract
Fruits and other toppings (optional)
Directions
In a large bowl, mix together your cannamilk, unsweetened non-dairy milk, chia seeds, maple syrup, and vanilla extract.
Place the mix into mason jars or other airtight containers.
Shake the container well or stir before placing it in the fridge covered. If it is convenient, stir the mix every 1-2 hours, at least for the first one or two times. It will take around 6 hours for the mix to be ready, and it can store for 5-6 days in your fridge.
Serve your chia seed pudding either by itself or with some additional fruits or other toppings. Some ideas include berries, bananas, or whatever your favorite fruit is, granola, honey, nuts, granola, coconut flakes, etc.
Infused butternut squash quinoa salad
FOR THE BUTTERNUT SQUASH SALAD:
1/2 small red onion, diced
1 small 2-pound butternut squash peeled and cut into ¾ inch cubes
2 teaspoons cannabis-infused oil
1/2 tablespoon maple syrup
1 teaspoon kosher salt
1/2 teaspoon black pepper
1 1/2 cups vegetable broth
3/4 cup uncooked quinoa
1/2 cup reduced-sugar dried cranberries
1/2 cup toasted pumpkin seeds (or pecans, walnuts, or similar)
3 tablespoons chopped fresh thyme or parsley
Arugula, spinach, or other mixed greens
FOR THE DRESSING:
3 tablespoons cannabis-infused oil
1 1/2 tablespoons apple cider vinegar or white wine vinegar
2 teaspoons Dijon mustard
1 teaspoon maple syrup
1/2 teaspoon kosher salt
1/4 teaspoon black pepper
Directions
Place a rack in the center of your oven and preheat the oven to 400 degrees F. Place the red onion in a small bowl and cover with water. Set aside. (This preserves the onion's flavor but with less intensity)
Place the butternut squash in the center of a large rimmed baking sheet. Drizzle with olive oil and maple syrup, then sprinkle with salt and pepper. Toss to evenly coat, then spread the squash into a single layer.
Bake for 15 to 20 minutes, turning once, until tender. Remove from the oven and set aside.
While the squash is baking, bring the broth (or water) and quinoa to a boil in a medium pan. If you are using water, add ¼ teaspoon kosher salt. Once boiling, reduce the heat to a simmer, cover, and let cook 15 minutes, until the water is absorbed. Remove from the heat and let stand with the lid on for 5 minutes. Fluff with a fork, then transfer to a large serving bowl.
In a small bowl or large measuring cup (or a mason jar with a tight-fitting lid), combine the dressing ingredients: olive oil, vinegar, mustard, maple syrup, ½ teaspoon salt, and ¼ teaspoon pepper. Drizzle enough of the dressing over the warm quinoa to moisten it, then stir to combine.
Scrape the roasted butternut squash and any pan juices into the bowl with the quinoa. Add the cranberries, seeds/nuts, and thyme/parsley. Drain the red onion then add it to the bowl. Toss to combine, adding dressing as desired.
Serve at room temperature over mixed greens
Vegan cannabis alfredo
Ingredients
12 ounces fettuccine or pasta of choice, for serving
2 cups raw cashews
3 tablespoons cannabis-infused cooking oil
1 small yellow onion, chopped
4 cloves garlic, minced
2 cups unsweetened almond milk, cashew/soy/coconut also fine
3 tablespoons nutritional yeast
1 tablespoon lemon juice
Salt, pepper, Italian seasoning (to taste)
Directions
Bring a large pot of water to a boil, then add the pasta and cook according to package instructions. Drain, then add it back to the pot and cover until the sauce is done.
Bring 4 cups of water to a boil. Pour the hot water over the cashews and let soak for 5 minutes.
Meanwhile, heat the olive oil (or water) in a small pan over medium heat. Once hot, add the chopped onion and garlic and saute for 5 minutes, until fragrant and the onion is translucent.
Drain the cashews and discard the soaking water. Add them to a blender along with onions/garlic, unsweetened almond milk, nutritional yeast, lemon juice and salt. Blend until very smooth.
Pour the sauce over the pasta and stir. If the noodles are still hot, you may not need to cook it any more. If you want, heat the pasta with the alfredo sauce on low heat until warm. Serve immediately.
Vegan Canna-Banana Pudding
Ingredients
2 ripe bananas, mashed
1 1/4 cup cannamilk
Sweetener of choice, such as 1 tbsp pure maple syrup, honey, agave, or sugar.
1 1/2 tbsp cornstarch
1/4 tsp pure vanilla extract
optional 1/8 tsp turmeric for color
optional 1 tbsp vegan butter or coconut butter, for richer taste (and you can even do cannabutter for a double dose)
Directions
In a small pot over medium heat, combine banana, sweetener, optional ingredients, and 1 cup of the milk of choice.
Whisk the remaining 1/4 cup milk with the cornstarch.
Once banana mixture is warm, whisk in the cornstarch mixture.
Cook on low heat, whisking occasionally, until thick.
Turn off heat and stir in vanilla. Serve hot or cold with vegan wafers.
Final Thoughts
Veganism, and even vegetarianism, is not for everyone. However, if you happen to be suffering from any number of chronic illness, many of which are diet-related, then you might be able to benefit from reducing your intake of animal products. Use the above recipes to get an idea of how delicious vegan food can be, most people I serve these dishes to can't even tell that they are vegan – and to top it off, they're all loaded with potent cannabinoids and tasty cannabis terpenes. Game over… it doesn't get much better than that.
Thank you for stopping by CBD TESTERS, your hub for all things cannabis-related. We hope you enjoyed this article on vegan trends in the cannabis industry. Remember to subscribe to The CBD Flowers Weekly Newsletter for more articles like this one and exclusive deals on flowers, edibles, and other products.